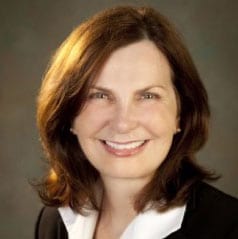 Linda
Director of Facial Cosmetic Center
Linda has been employed at Willamette Ear, Nose, Throat and Facial Plastic Surgery since 1998 as the Director of the Facial Cosmetic Center and Patient Scheduler for Dr. Nishioka. She is also the Green Team Leader for the clinic as well as for River Road Surgery Center.
After having completed the Marion County Master Recycling Program she developed the first full medical recycling program in Marion County (based on Providence Hospital's nationally recognized program in Portland) as well as leading Willamette ENT & FP Surgery and River Road Surgery Center to become the first EarthWISE Certified business in Marion County.
She received her Sustainable Enterprise Certification from Willamette University in 2009. Linda has worked in dental and medical offices for over thirty years. Her outside interests include running, hiking, visual arts (e.g. plays, movies, museums) and taking care of the pets.