What are your favorite sounds to hear? Many would say their loved ones' voices or the sounds of music.
According to an international survey of 1,621 adults conducted by the hearing aid manufacturer Widex, the third most popular sound following voices and music was the sounds of birds. In fact, in the UK, bird song was the number one favorite sound.
The Impact of Hearing Loss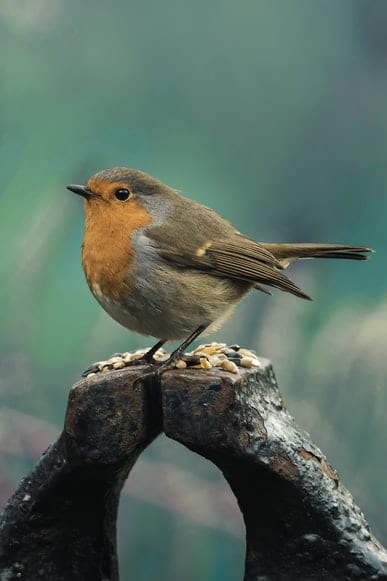 Unfortunately, if you suffer from hearing loss, the sound of birds singing is one of the first to go, as high-frequency sounds are typically most affected. In many cases, hearing loss develops so gradually you don't even realize you're missing these sounds.
Can You Hear These Birds?
If you have age-related hearing loss (presbycusis) or noise-induced hearing loss, you may be missing the sounds of birds singing and not even know it.
One way to test your hearing is to listen to these modified audio samples of birds. Each recording is played first at normal frequency, then adjusted to lower pitches. If the sounds become easier to hear as the clip goes on, you likely suffer from some level of high-frequency hearing loss.
Hearing Aids Can Help
Whether you're a bird-watching enthusiast who frequents Minto-Brown Island Park or you just enjoy listening to birds from your porch, you'll be happy to know that hearing aids can help you better hear and enjoy their chirps and songs.
Hearing aids work by amplifying sounds to a level your ears can detect. First, the microphone picks up sounds in your environment. Then, the amplifier processes the sound, increasing just the frequencies you need help hearing. Finally, a receiver delivers the amplified sound to your ears.
While most hearing aids are designed and programmed to allow you to better hear speech sounds, you can talk to your audiologist about wanting to hear the sounds of birds, too. They can adjust the programming or create a special pre-programmed setting to allow you to enjoy higher-frequency sounds like these. For more information about the benefits of hearing aids or to schedule an appointment with a hearing aid expert, call Willamette ENT & Facial Plastic Surgery today.
"Have always found the staff and doctors here to be helpful. This was my first visit with Dr. Prze after Dr. Allan retired, and he was very friendly, enthusiastic, and thorough. It was obvious he had read my chart carefully before my checkup."