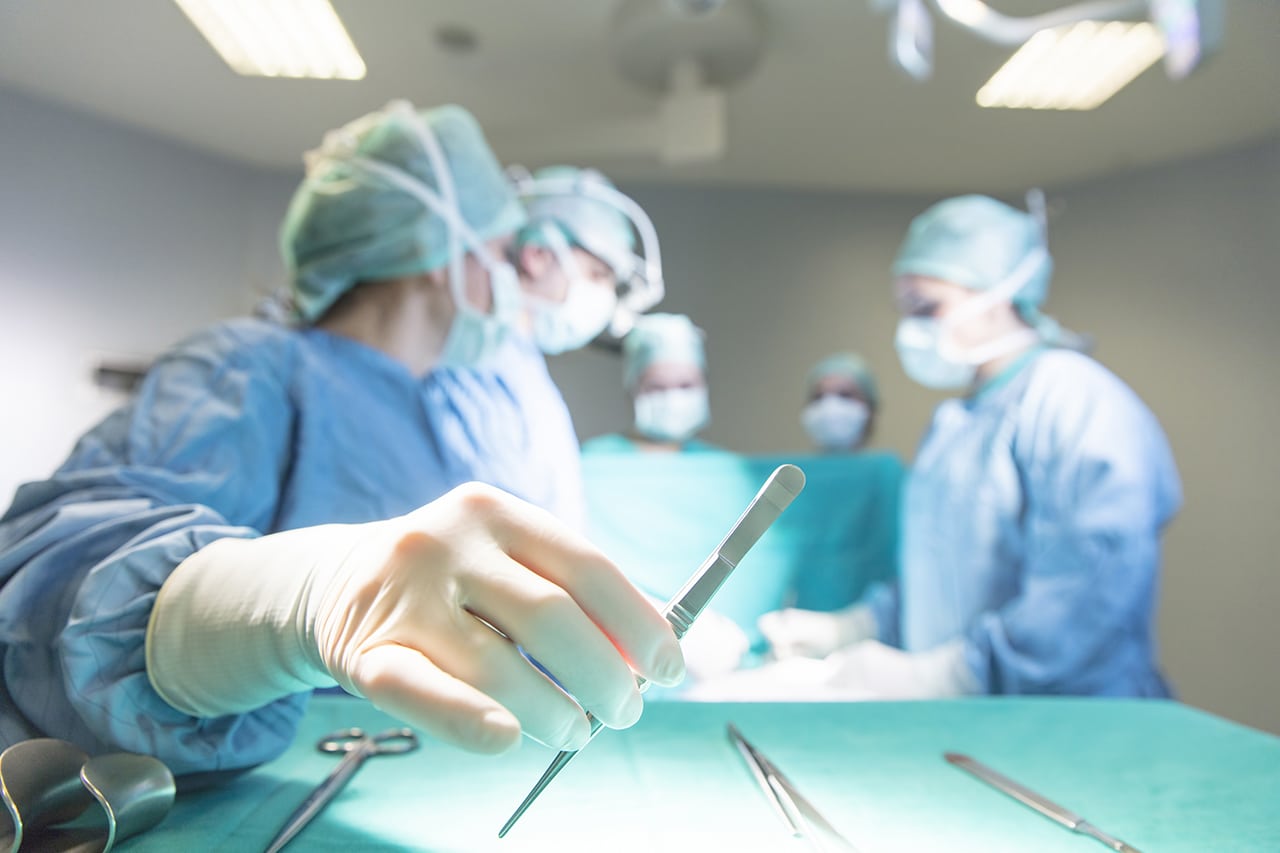 The anesthesia services at River Road Surgery Center are provided by a select group of Board Certified anesthesiologists. While they are an important part of our medical team whom we work with closely to provide excellent care, you should understand that they are not directly employed by River Road Surgery Center or Willamette ENT. Most of these providers are with the Oregon Anesthesia Group (OAG) but we do work with independent anesthesiologists as well.
There will be a separate bill for anesthesia services and all claims and billing are handled by their billing offices. Since most of our anesthesiologist are with OAG, you will find the billing department link below. On the day of surgery, you will be given information on your anesthesiologist's billing department if the provider is not with OAG. For further information about OAG billing, visit their website. Our independent providers will honor payment arrangements that are made prior to surgery with OAG.
Anesthesia is the use of medications to enable a patient to comfortably undergo surgery or a procedure or recover from injury or illness.
To our anesthesiologists, however, anesthesia also means much more. Our physicians recognize that anesthesia care encompasses total care of the surgical patient, before, during and after surgery. This includes ensuring patient comfort, supporting vital life functions, and monitoring, diagnosing and treating any medical conditions that might be pre-existing or arise during surgery.
Types of Anesthesia
Anesthetics are the medicines used in combination by anesthesiologists to block pain. They will make you drowsy, sedated, or put you to sleep. Our anesthesiologists draw upon many types of anesthetics and delivery techniques in developing a patient's unique anesthetic plan. The most common anesthesia categories include:
Intravenous sedation with local anesthetic: You may be made drowsy or fall asleep while an anesthetic drug is injected to numb a specific location of your body.
Regional anesthesia: An anesthetic is used so you do not feel the procedure. (A labor epidural is an example of regional anesthesia). You may also be given sedation to make you drowsy or put you to sleep.
General anesthesia: A combination of anesthetics is used to make you deeply asleep and unaware. Your anesthesiologist carefully monitors and controls your treatment during general anesthesia. The depth and duration of anesthesia is calculated and constantly adjusted with great precision. At the conclusion of surgery, your anesthesiologist will reverse the process and facilitate your transition to the recovery phase.
What's Right for You?
Your anesthesiologist will consider many factors in determining the type of anesthesia that is best for you. He or she will take into account your past and current health, family history, previous surgeries, health issues and allergies, the type and length of procedure you're having, and results of various laboratory tests, as well as your preference in determining the optimal technique for your unique situation.
Note: Any specific questions about anesthesia should be discussed with your anesthesiologist. The above information is intended for educational purposes only. This information includes material from the American Society of Anesthesiologists, and is taken from the Oregon Anesthesia Group's website.
Anesthesiologists
Anesthesia Specialty Requires Years of Training
Anesthesiologists are licensed medical doctors who specialize in anesthesiology, the use of anesthetics for the relief of pain and the total care of the surgical patient before, during and after surgery.
An anesthesiologist's training extends over twelve years or more and requires a four-year college degree followed by four years of medical school and another four years of training in the specialty of anesthesiology. Many anesthesiologists have further subspecialty training in areas such as pediatrics, obstetrical, cardiac, critical care and pain medicine as well as special expertise in regional anesthesia, outpatient surgery, and bloodless procedures.
A Central Role in Patient Care
Anesthesiologists serve a central role in the operating room, making decisions to keep patients comfortable and protect and regulate critical life functions—breathing, heart rate, blood pressure—that are affected by the surgery being performed. Anesthesiologists are typically the first to diagnose and treat any medical problems that may arise during surgery or the recovery period.
As specialty doctors, anesthesiologists need a wide range of knowledge about medications, internal medicine, how the human body works, and its responses to the stress of surgery. Their role requires the highest levels of decision-making, vigilance, and technical skills balanced with a keen ability to prioritize and perform under pressure.
Expertise in Emergency, Pain and Critical Care
Anesthesiologists also possess the medical knowledge and technical expertise to deal with many emergency and trauma situations. They provide airway management, cardiac and pulmonary resuscitation, advanced life support and pain control. As consultants, they play an active role in stabilizing and preparing the patient for emergency surgery.
Preparing for Anesthesia
Good communication is key to ensuring patient peace of mind and enabling physicians to deliver the best possible patient care. In most cases, your anesthesiologist will call you the night before your scheduled procedure to introduce him- or herself, talk you through your process for arrival and provide an opportunity to ask questions. It is important for you to follow all of the instructions you receive from your anesthesiologist or the staff you may have met with at a pre-operative appointment. Be sure to ask questions or confirm instructions about taking regular medications, eating and drinking or other steps you should take before your procedure.
Pre-op Procedure
Once the staff has comfortably set you up in a pre-surgery room, your anesthesiologist will perform a physical exam, including a thorough check of your vital signs and evaluation of your overall health. In addition, your anesthesiologist will review your medical history, including any allergies, medications and any pertinent laboratory studies. He or she will then formulate your anesthetic plan and discuss what's best and safest for you.
"Had a great experience. Got in very quick and felt safe with covid protocol! Everyone was extremely nice."