Deciding to schedule surgery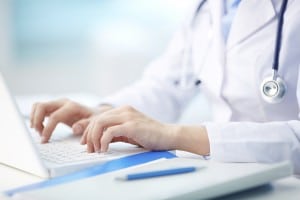 Once you and your surgeon decide that surgery is necessary, your surgeon will start the scheduling process by sending the surgery form to our prior authorization dept. It generally takes an average of 7-14 business days to complete the prior authorization with your insurance company. We will send you a letter notifying you when your surgery is ready to schedule.
Included in the letter will be an estimate of the surgery fees. The fee information will include fees for both the surgeon and for River Road Surgery Center, the amount your insurance is expected to pay and your estimated fee responsibility for both the surgeon and facility who bill separately. We check the insurance benefits for every surgery even if your insurance company does not require a prior authorization. If you do not receive this information in the mail within 10-14 business days after your appointment, please call our surgery scheduling department at (503) 316-1370.
We do not provide fee estimate or insurance benefits information for your anesthesia. Please see this link for further details on anesthesia fee information.
https://entsalem.com/surgery/preparing-for-surgery/anesthesia/
Choosing a date for your surgery
When you are ready to schedule your surgery please call our scheduling department at (503) 316-1370 to speak with one of our surgery schedulers. While we can usually offer you several surgery dates to choose from, please remember that the particular date you would like to have may not be a day the doctor is available for surgery. Our schedulers will do their best to find a date that will work with your schedule.
To decrease disruptions to the schedules of both the operating room and the surgeon, we ask that you choose your surgical date carefully. Last minute changes to the schedule often require adjustment of the schedules for the operating room personnel, the surgeon, and other patients having surgery that day. Thank you for your help in minimizing these disruptions.
Patients who fail to give adequate notice for surgery cancellations may be subject to a cancellation fee of $100.00- $250.00, which is not covered by insurance.
Some things to consider before scheduling:
You will need someone to care for you after surgery. They will need to stay at the surgery center during your surgery, drive you home and stay with you for the first 24 hours after your surgery. Your surgery will be cancelled if you arrive at the surgery center without your caregiver.
Most surgeries require 1-2 week's recovery time. During this time you will need to restrict your activities and most patients will need to make arrangements for time off work.
You may need to restrict any traveling during your recovery period.
You may need help at home for longer than the required 24 hours if you have small children, as you will not be allowed to lift more than 10 lbs. during your recovery period.
Your surgeon may ask you to visit your primary physician, cardiologist or another physician to evaluate your overall medical condition prior to scheduling surgery.
"Have always found the staff and doctors here to be helpful. This was my first visit with Dr. Prze after Dr. Allan retired, and he was very friendly, enthusiastic, and thorough. It was obvious he had read my chart carefully before my checkup."