According to a study published in the journal Current Allergy and Asthma Reports, "The most common indoor allergens are derived from dust mites, cockroaches, mammals (including wild rodents and pets), and fungi." Unfortunately, all of these allergens can be found in your home. However, there are ways to eliminate or reduce their presence, which we review below.
Products to Avoid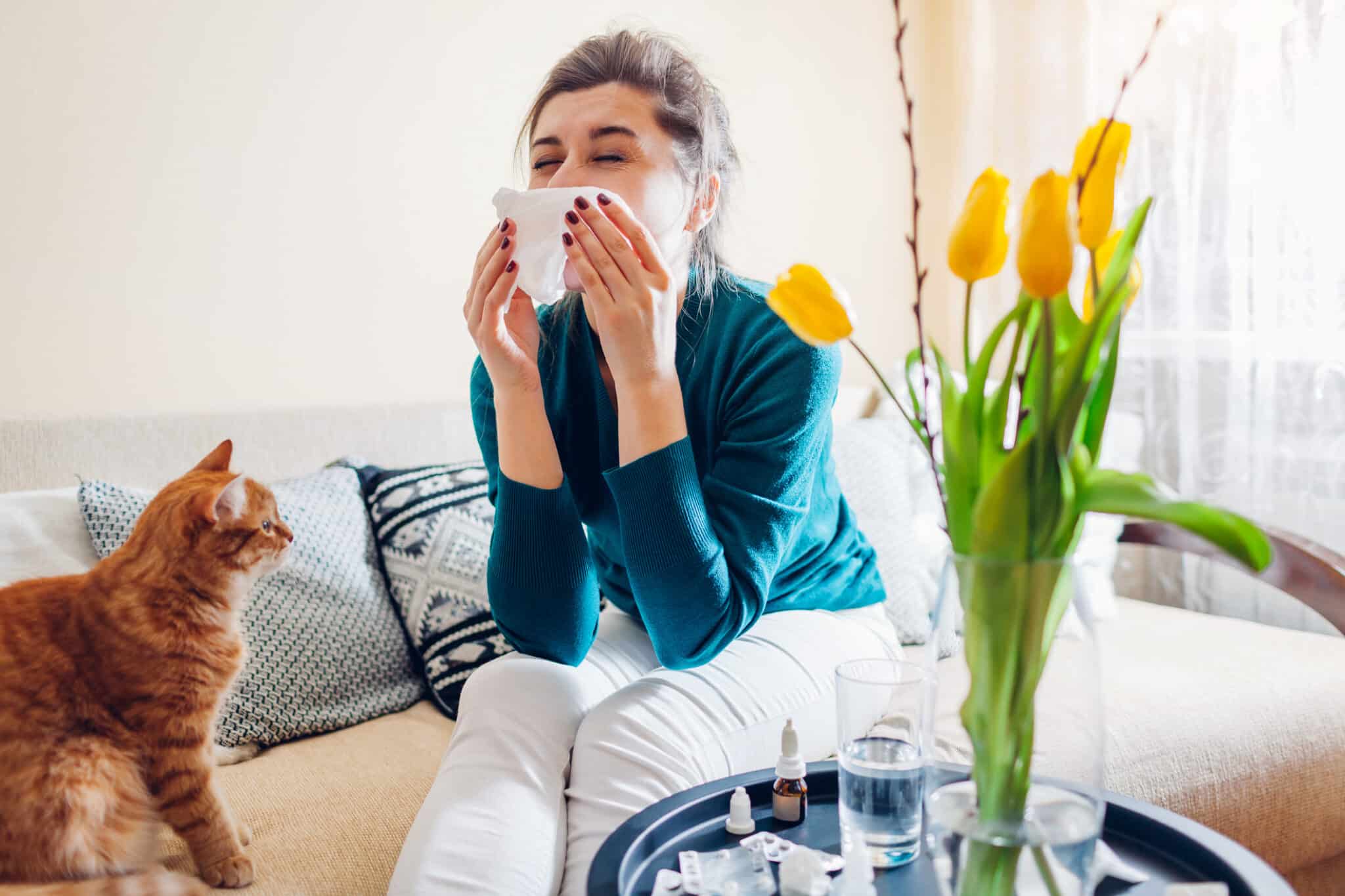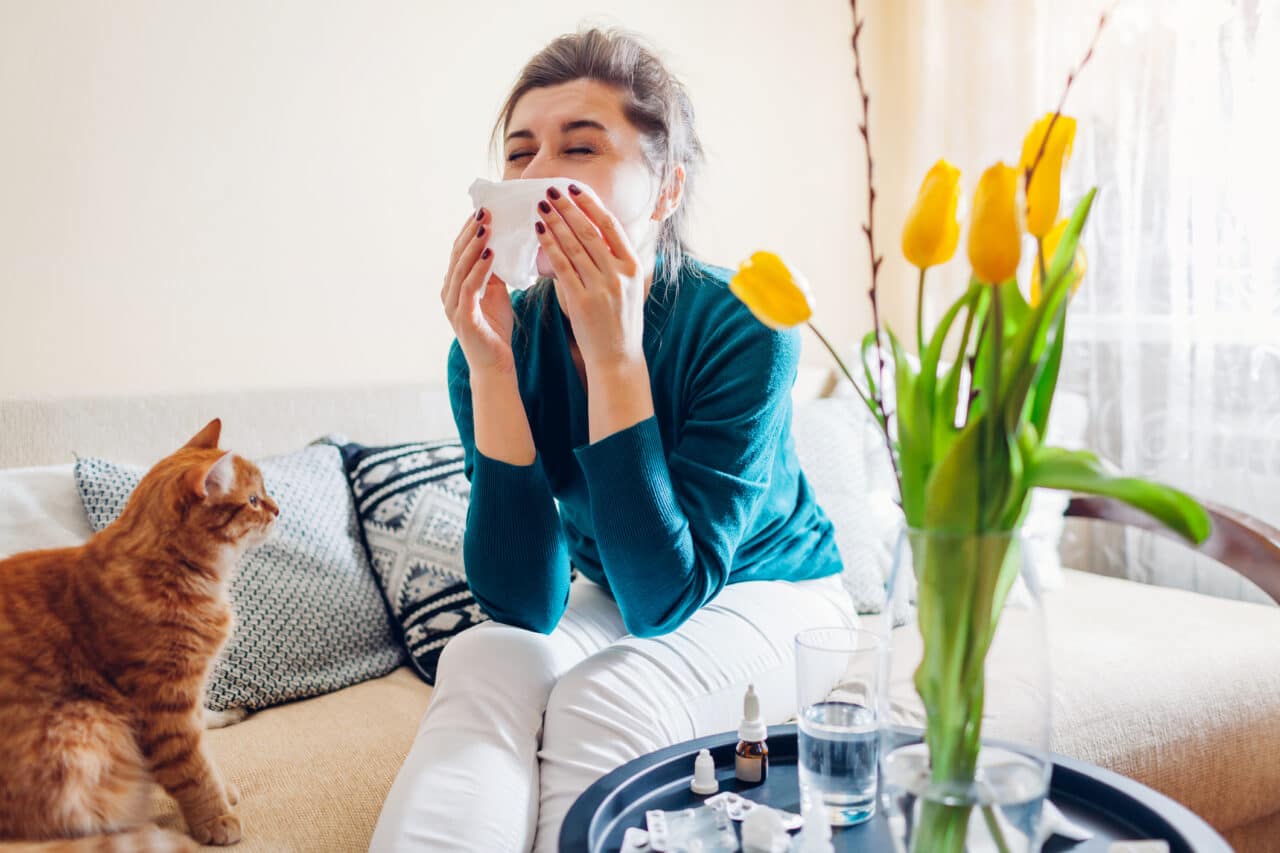 You should avoid using products that contain harsh, irritating chemicals like:
Formaldehyde
Ammonia
Sodium lauryl sulphate
D-limonene
Sodium hypochlorite
Products to Use
Just about anything can be cleaned with a mixture of water and white vinegar or baking soda. Mold, however, should be cleaned with a solution of ¾ cup of chlorine bleach to 1 gallon of water. Also, you should never mix bleach with vinegar or ammonia. Some tips for what you can use include:
Vinegar and salt to clean surfaces
Baking soda and water to clean baby bottles
Baking soda on carpeting to eliminate odors
Olive oil or lemon juice with vegetable oil to condition wood
Cinnamon and cloves or steeped tea for air freshening
Addressing Dust
Dust mites feed on dead skin cells found in dust, and their excrement and decaying bodies triggers allergy symptoms year-round for many people. To address dust, we recommend:
Vacuuming at least once a week. Be sure your vacuum has a HEPA filter and that you replace it every few months.
Dusting with a damp cloth. Avoid dry dusting, as this will just spread dust throughout the air.
Getting forgotten places. Don't forget to move furniture to vacuum under it as well as dust the top of your ceiling fan blades and cabinets.
Reducing dust collectors. Try not to have too many knickknacks that collect dust lying around.
Washing bedding in hot water. Do this at least once a week.
Investing in dust-proof covers for bedding. This includes for mattresses, pillows and duvets.
Addressing Mildew
Mildew and mold can also trigger allergy symptoms, as they release spores into the air. To keep mildew and mold at bay, be sure to:
Pay extra attention to damp rooms. Kitchens, bathrooms, basements and utility rooms are most likely to grow mildew and mold.
Use exhaust fans. Any room that has an exhaust fan has it for good reason. Be sure to use it.
Use bleach. Bleach is the only thing that can kill mold.
Hire a professional. If you're experiencing severe symptoms or you're overwhelmed by the amount of mold in your home, don't be hesitant to hire a professional like The Maids of Salem.
For more information or to schedule an appointment, call Willamette ENT & Facial Plastic Surgery today.
"Everyone is nice and very efficient."