If you're experiencing frequent eye discomfort, you might be wondering whether it's dry eye or allergies that are causing your symptoms. Let's take a closer look at the similarities and differences between the two conditions, as well as what your treatment options are.
What Symptoms Do Allergies and Dry Eye Have in Common?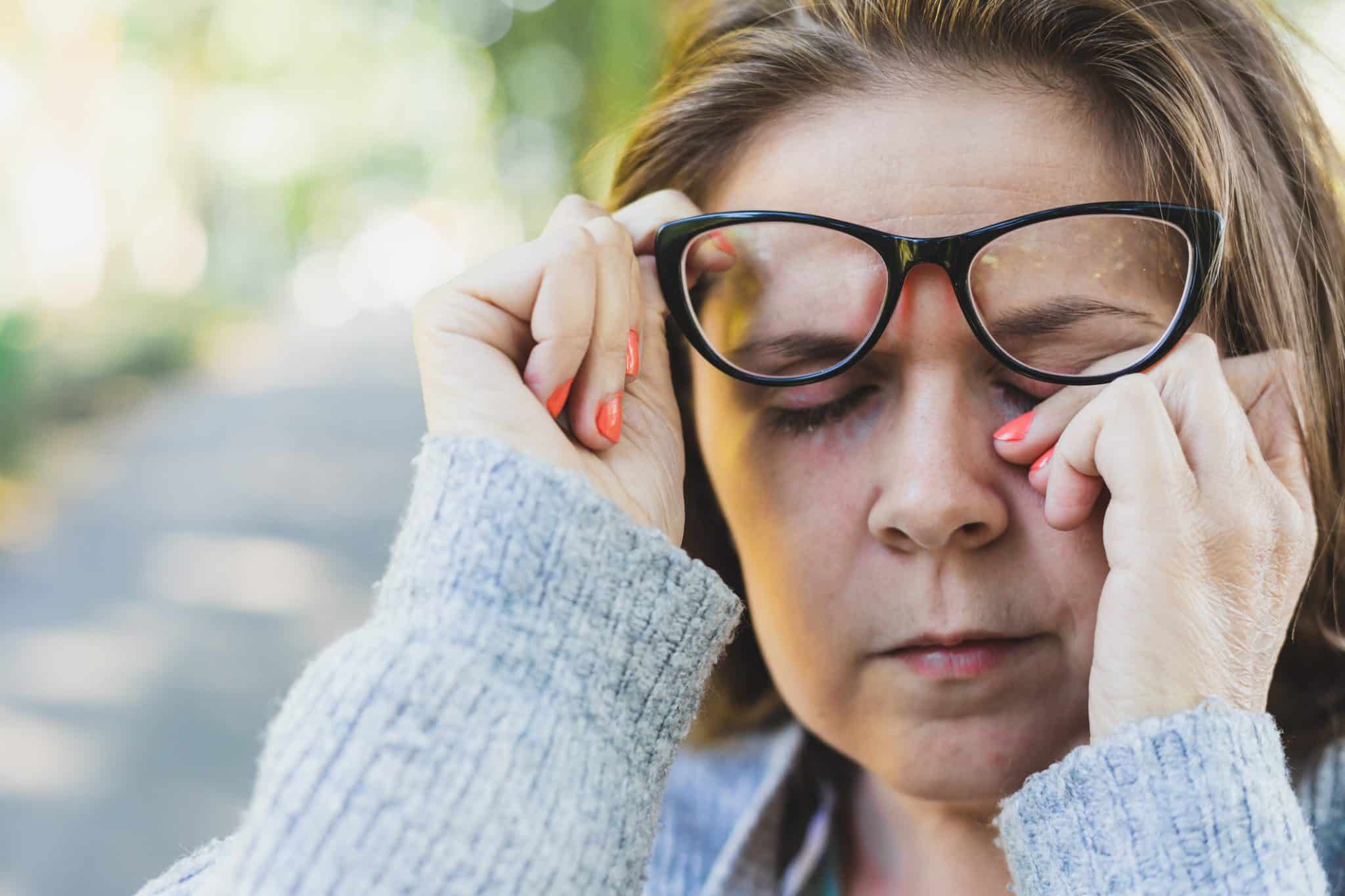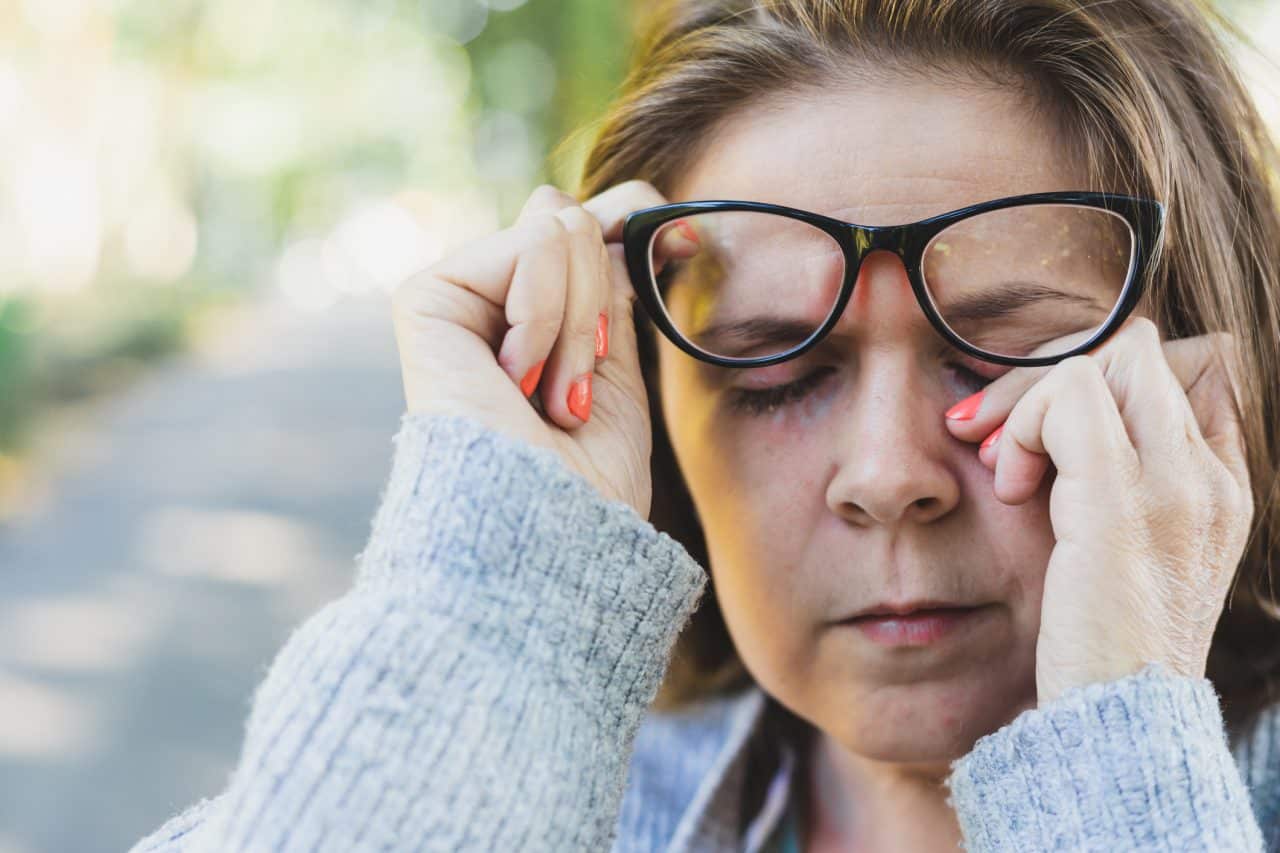 Allergies and dry eyes can both cause eye redness, burning and sensitivity to light. However, each condition also has its own set of symptoms that set it apart from the other.
Eye Allergy Symptoms
One of the biggest symptoms that set eye allergies apart from other eye issues is itchiness. It can range from relatively mild to severe enough to create tears and redness due to constantly rubbing your eyes. Other signs that your symptoms are due to eye allergies include:
Watery eyes
Eyelid swelling
Under-eye circles (called allergic shiners)
Dry Eye Symptoms
Symptoms of dry eye may also include:
Feeling like something is caught in your eye
Blurry vision
Tired eyes
Causes and Treatment of Eye Allergies
Eye allergies are caused by contact with your particular allergy triggers. For some people, it's seasonal allergies to tree pollen or ragweed pollen. Others experience yearlong allergies to substances like dust mites, pet dander, mold, smoke and certain fragrances.
Treating eye allergies is a process that involves avoiding your triggers, when possible, as well as using medication in the form of oral antihistamines and/or eye drops.
Causes and Treatments for Dry Eye
While anyone can experience dry eye, some people are more susceptible than others. According to the National Eye Institute, you may be more likely to experience dry eye if you:
Are 50 years or older
Are female
Wear contact lenses
Don't get enough vitamin A
Have certain autoimmune conditions, like lupus or Sjögren syndrome
Additional causes include excessive screen time, dehydration, smoking and hormone fluctuations.
Lifestyle factors, like cutting back on screentime or quitting smoking, can help alleviate dry eye, as can certain eye drops. Artificial tear eye drops can help lubricate your eyes and can be found at Oak Tree Pharmacy or other local Salem stores. Prescription eye drops may be needed in more severe cases.
If you have additional questions or wish to schedule an appointment with an expert to discuss your symptoms, call Willamette ENT & Facial Plastic Surgery today.
"I came to be under Dr. Donovan's care during a medical emergency at the hospital. The care I received that day and in every interaction after, at Willamette ENT has been prompt, professional and very thorough. I feel very well cared for."