Autumn is approaching and that means saying goodbye to hot weather and late sunsets. Unfortunately, it does not mean saying goodbye to seasonal allergies.
If you find yourself experiencing itchy eyes and a runny nose after a run through Minto-Brown Island Park there's a good chance you're reacting to one of autumn's most prominent allergens: ragweed.
What is Ragweed?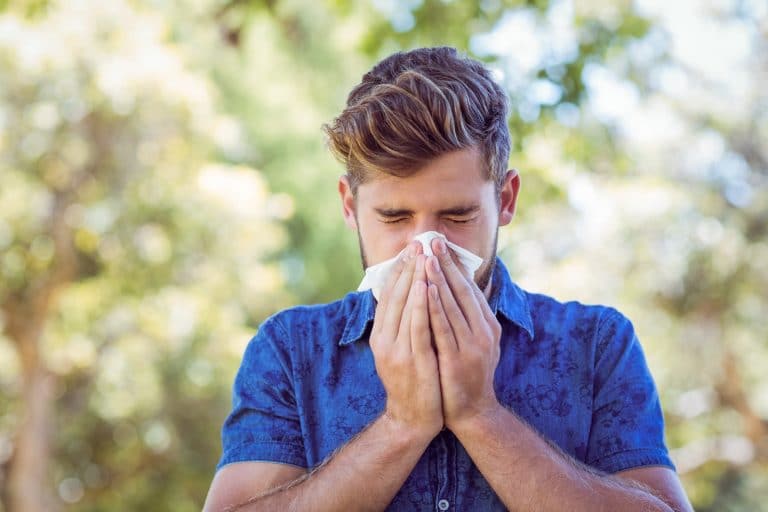 Ragweed is a yellow flowering weed that first blooms in August, peaks in September and continues producing pollen through November. It is incredibly common throughout the country and Oregon is no exception.
Symptoms of a ragweed allergy are like those of other pollen allergies. They include:
Sneezing
Runny nose
Itchy eyes/throat
Nasal congestion
Headaches
If you think you might be allergic to ragweed you can try to minimize your exposure by checking Salem's pollen count online and staying indoors when levels are high. Also be mindful of the fact that you and anyone else who comes into your home can bring pollen in with them. This means it's important to wash your clothes, shower before getting in bed, and washing your hands after touching anything outside.
Other Allergens
While ragweed is a common autumn allergen, it isn't the only trigger. Oregon's classic damp and rainy fall makes it a perfect breeding ground for mold and mildew. If you suspect a mold or mildew allergy, use a dehumidifier to keep the humidity in your home under 50%.
Home Treatments
For some people, over-the-counter antihistamines can help manage their hay fever. They usually come in the form of pills, lozenges, eye drops, or nasal sprays. Neti pots with saline solution can be a helpful treatment as well.
Seeing An Allergist
If your allergies are persistent or severe, you should consult with an allergist to plan the best course of treatment to reduce your symptoms. They may recommend allergy testing, prescribe medication, or recommend immunotherapy such as allergy shots to help your body build resistance to the allergen.
For more information about managing autumn allergies or to schedule an appointment with an expert allergist, call Willamette Ear, Nose, Throat & Facial Plastic Surgery today.
"Dr. Strand is wonderful. In fact, all the staff are just the best. Personable, and to the point. You will be well cared for at Willamette ENT."