This time of year, it's common to experience symptoms like a stuffy nose, especially when you first wake up. In 2021 in particular, this can be worrisome, as a stuffy nose is one of the listed symptoms of COVID-19. Once you get tested rule out the possibility of having the coronavirus, the next step is to identify what is causing your symptoms. We've provided an overview of why the nose feels "stuffed up" and some common possible causes.
What Is a Stuffy Nose?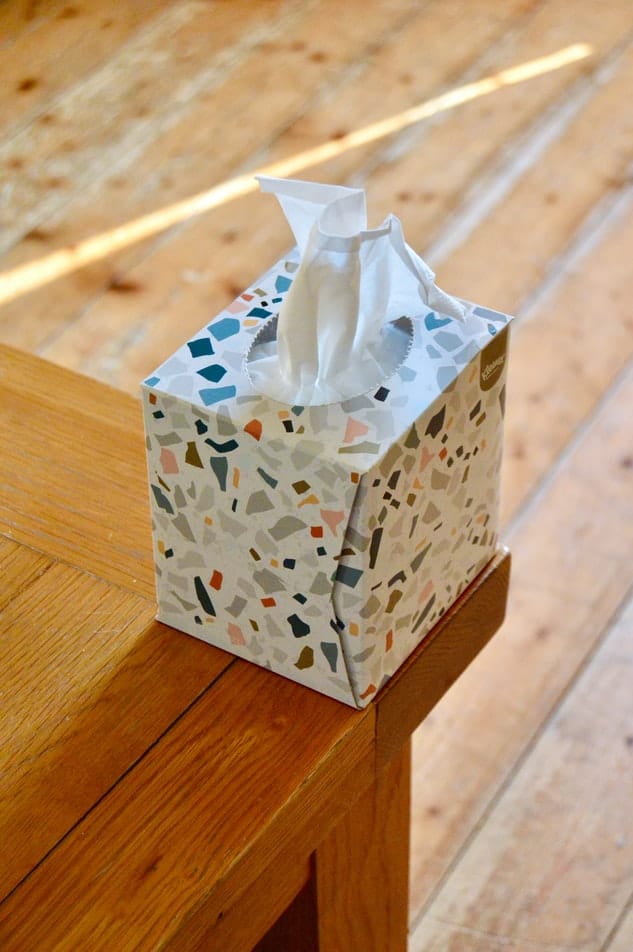 Also known as nasal congestion, a stuffy nose occurs when the nasal passages become blocked or inflamed. There are two types of nasal congestion: rhinitis and sinusitis.
Rhinitis
Rhinitis describes inflammation of the nasal passages, which could cause:
Enlarged blood vessels in the nose
Increased mucus production
Swollen nasal tissue
Blocked airflow through the nose
Sinusitis
Sinusitis is inflammation of the sinuses – the air-filled pockets located behind the cheeks, nose and forehead that produce mucus. Sinusitis often causes a stuffy nose in addition to:
Pain/tenderness around the cheeks, eyes and forehead
Poor sense of smell
Headache
Toothache
Mucus drainage
Bad breath
Common Causes of a Stuffy Nose
Below are some of the reasons you may be waking up with a stuffy nose.
Allergies
During an allergic reaction – which is what happens when the immune system mistakes a harmless substance like pet dander, dust mites, food, insect stings or pollen as a dangerous intruder – your body releases antibodies called Immunoglobulin E (IgE). This causes your cells to release histamine, which increases mucus production as well as causes swelling and itching.
If your stuffy nose is thanks to allergies, you'll likely experience other symptoms like skin irritation, itchiness, red/watery eyes and sneezing also. Pay attention to your symptoms to identify what allergen might be to be blame. For example, if you have symptoms after spending time at Riverfront City Park, you probably have a pollen allergy.
Nasal Polyps
Nasal polyps are benign growths within the nostrils that can disrupt the cilia (little hairs) in the nose and prevent them from clearing mucus and antigens. Other symptoms of nasal polyps include drainage, facial pain/pressure and decreased sense of smell.
Irritation
Exposure to tobacco smoke can also cause a stuffy nose upon waking. A 2013 study found a high prevalence of chronic rhinitis for people who smoke. This is supported by another study from 2017 that found children exposed to tobacco smoke are more likely to develop rhinitis than those who aren't.
For more information or to schedule an appointment, call Willamette Ear, Nose, Throat & Facial Plastic Surgery.
Learn More About Ear, Nose and Throat Health
"Have always found the staff and doctors here to be helpful. This was my first visit with Dr. Prze after Dr. Allan retired, and he was very friendly, enthusiastic, and thorough. It was obvious he had read my chart carefully before my checkup."