A cast-iron skillet or mahogany dresser can last you a lifetime. Hearing aids, like any electronic device, have a shelf life. Understanding how often you should replace and upgrade your hearing aids ensures you are always hearing your best.
Factors that Influence Your Hearing Aids Lifespan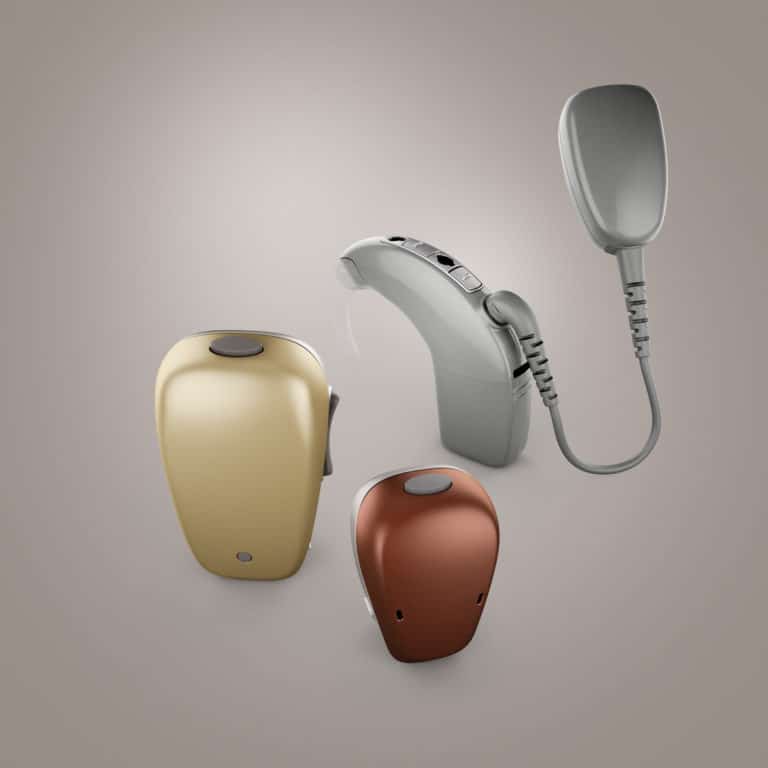 On average, your hearing aids can last anywhere from three to five years. Your device's lifespan depends on the following factors.
Materials
Hearing aids can be made of plastic, metal, polymers or silicon. While most modern hearing aids have a nanocoating to help protect them from water, dust and moisture, some are more durable than others.
Style
Hearing aids come in a number of styles, from ones that are practically invisible to those that sit prominently behind the ear. Devices that sit completely within the ear canal spend more time in a damp environment, possibly putting them at risk of harm.
Cleaning Frequency
Your hearing aids are exposed to earwax, dust, dirt, grime, moisture, skin oils and sweat. Making sure to properly clean your hearing aids daily is key to extending their life expectancy. In addition to at-home cleaning, we suggest bringing your hearing aids in to be professionally cleaned a few times a year.
Maintenance Schedule
Much like a car, your hearing aids require regular maintenance to keep them running in top shape. Wax guards, earmold tubing and dome earpiece tips should be replaced regularly while battery doors, external speakers and microphone covers may need to be repaired in the office.
Your Environment
Where you live and spend your time plays a role in your hearing aid's health. Those who wear their hearing aids in damp and dusty environments often report more performance issues than other hearing aid users. Protective accessories are available to help keep your hearing aids safe; just ask your audiologist what they recommend.
Your Physiology
Everyone's body chemistry is different. Those who profusely sweat, produce a lot of earwax or have oily skin may degrade their hearing aid parts faster than others. If you fall in any of these categories, make sure to schedule frequent cleaning visits.
Your Changing Hearing Needs
As you age, your hearing may continue to change. A device that worked well a few years ago may no longer be providing the level of amplification you need.
Your lifestyle may also change. Those who spend time in crowded venues and noisy workplaces require a different level of technology than those who spend their time in smaller groups with less distracting background noises. An audiologist can help you decide when it's the right time to upgrade your device. To learn more or to schedule an appointment, contact Willamette Ear, Nose, Throat & Facial Plastic Surgery today.
Learn More About Hearing Aids
"Dr. Strand is wonderful. In fact, all the staff are just the best. Personable, and to the point. You will be well cared for at Willamette ENT."