We can all agree that this year's holiday season feels a lot different than prior years. Since the CDC recommends avoiding travel and limiting gathering sizes, many are opting to host their holidays virtually this year. While telecommunication can be challenging for people with hearing loss, with the right strategies, you'll still be able to visit with your loved ones this holiday season. Follow our tips below.
Use the Right Technology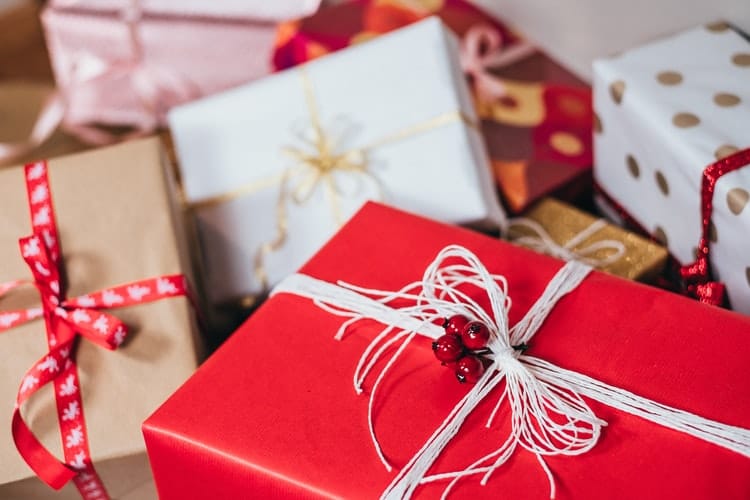 Many schools and businesses have used Zoom to conduct their virtual meetings, but this is not the best platform for people with hearing loss. Instead, we recommend using Google Meet, which offers free ASR captions on all calls.
If your family decides to proceed with a Zoom call, there are still options to help you catch every word. Download a speech-to-text app like Live Transcribe (Android only) or Otter.ai on your smartphone in advance. Make sure to set your phone close to the computer speaker for clarity. Using an external microphone can also help with accuracy.
Choose the Best Settings
While many people like to use gallery mode in order to see everyone at once, we recommend using speaker mode instead. This mode will enlarge the speaker's window so it fits full-screen, so you'll have the best chance of catching important visual cues that will help you follow along. The platform will automatically switch windows when another speaker takes over.
If you have Bluetooth-enabled hearing devices, you can connect them to your computer so that the audio from your call will be directed straight to your ears. This will help you hear with more clarity. If your hearing aids do not have Bluetooth capabilities, noise-cancelling headphones can achieve a similar effect.
Set Clear Expectations
It may be the case that this is some of your family members' first time using a video call platform. Therefore, it's important to set clear expectations in advance, such as…
Keeping video turned on and sitting in a well-lit area.
Waiting your turn to speak.
Keeping mics muted until it is your turn.
Setting the agenda to make transitions easier.
For more communication tips or to schedule an appointment, call Willamette Ear, Nose, Throat & Plastic Surgery today.
Learn More About Hearing Loss
"Had a great experience. Got in very quick and felt safe with covid protocol! Everyone was extremely nice."