People in Salem are no strangers to allergies. After all, the Willamette Valley is notorious for being the grass seed capital of the world—and where there is grass, there are allergies.
For many allergy sufferers, immunotherapy offers long-term relief. New evidence shows it might also be an effective treatment for those will allergic asthma.
How Does Immunotherapy Work?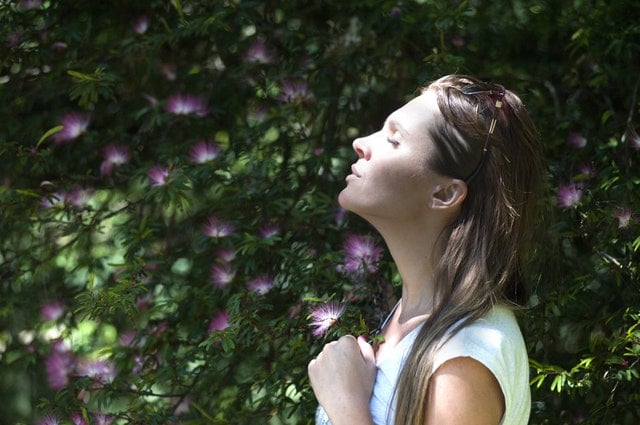 Immunotherapy is a treatment in which a patient is given allergy shots or oral drops containing a small dose of the allergen that causes their symptoms.
Doses are gradually increased until a plateau level is reached, and then treatment continues for three to five years, until the patient develops a tolerance to the substance.
Many individuals in Salem who have allergies also suffer from asthma. No surprise given that they are the most common asthmatic trigger.
Nine out of ten kids and half of all adults in Oregon who have asthma also have allergies. Common allergens include pollen, dust mites, animal dander and mold. And many of these substances also cause asthma symptoms.
Allergic asthma occurs when the airway becomes inflamed and filled with mucus, and the muscles surrounding it constrict. This makes breathing difficult and can lead to anaphylactic shock, a life-threatening condition. Anaphylaxis is a medical emergency that requires immediate medical intervention.
A German research team, led by Jochen Schmitt, MD, MPH, TU Dresden, Medizinische Fakultät Carl Gustav Carus, Center for Evidence‐Based Healthcare, recently completed an extensive study of 1,739,440 patients by looking at health care data for the years 2005 to 2014. The group categorized asthma based on its degree of severity and the patients' treatment plans. 39,167 of the patients were classified as having incident asthma and 4,111 of them received allergy immunotherapy to treat their condition.
Prior research had shown that immunotherapy was an effective treatment for patients with allergic rhinitis, often preventing the condition to develop into asthma. However, there was no evidence proving that immunotherapy could stop mild asthma from becoming worse.
Following their observational study, the German research team found conclusive evidence that those patients with allergic asthma who received immunotherapy treatment were, in fact, less likely to develop severe asthma in comparison to those who did not receive allergy immunotherapy. This follows a 2018 study that classified rhinitis and asthma as separate symptoms of one disease that occur in different parts of the airway.
Past research showed allergy immunotherapy to be effective in preventing patients with allergic rhinitis from developing asthma, but there was no evidence to indicate allergy immunotherapy might halt the progression of asthma from mild to severe.
The German team's observational study indicated conclusively that patients with allergic asthma who received allergy immunotherapy were less likely to develop severe asthma compared with those who did not receive allergy immunotherapy. This comes on the heels of a 2018 study that classified rhinitis and asthma as separate symptoms of a single disease in different parts of the airway.
Immunotherapy helps many people with allergies, but it isn't a good solution for everyone. If you are experiencing allergies or have asthma and haven't been able to control your symptoms with medications, it's worth scheduling an appointment with an ear, nose and throat doctor in Salem to learn whether immunotherapy might be a good treatment for you.
---
Related Ear, Nose & Throat Posts:
---
Our Salem ENT Doctors Location
Salem
3099 River Rd S
Salem, OR 97302
(503) 581-1567
"Dr. Strand is wonderful. In fact, all the staff are just the best. Personable, and to the point. You will be well cared for at Willamette ENT."